We work with a range of public and private organisations on programmes for effective behaviour change, and we'd love to work with you too.
The BetterPoints Behaviour Change Management System (BCMS) is an advanced, dedicated platform for incentivising effective behaviour change programmes.
The BetterPoints solution comprises a user-facing smartphone app, management system, API and support from our in-house expert team. Users track their activity through the app and earn rewards for it – such as our financially-backed BetterPoints currency, which can be redeemed against vouchers for high-street shops or donated to charity.
BetterPoints BCMS is scalable and allows intelligent personalisation, is designed to be self-administered by licensed customers and partners and makes innovative use of mobile technology. Its tracking and analysis of real-time data enables our specific behaviour change methodology to be applied at an individual level.
Each client programme is unique. Our platform enables a rich mix of incentives for tailoring and targeting interventions to suit client needs.
Our programmes are highly configurable and backed by our in-house expertise and the commitment of our dedicated programmes team. Which is why our clients love our dedication to helping them get the most out of our platform.
Track behaviour

No need to rely on self-reported behaviour: automatically track any activity that can be measured from combining location, motion and time. Extend that with external datasets such as bus and train routes.

Incentivise and gamify

Reward activity with redeemable points of real cash value and motivate with treasure-hunts, leaderboards, prize-draws and more. A rich, flexible mix of incentives based on demonstrable evidence.

Engage

Share content that is motivating and targeted – such as relevant articles, messages, surveys, polls and interviews – and triggered by user behaviour.

See real impact, in real time

Access real-time reporting via a secure programme data dashboard.
Our clients use BetterPoints BCMS for many reasons. Here are some of them.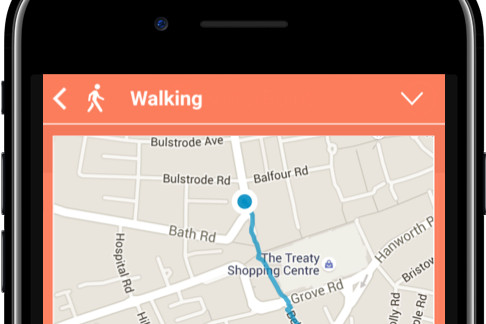 Getting people active

Motivating people to increase physical activities linking improvement to both mental and physical wellbeing.

Hitting the 150

Moving people from physical inactivity to walking 150 minutes a week or more as recommended by the World Health Organisation, NHS and Public Health England.

Cutting air pollution

Improving local air quality by reducing CO2 emissions.

Reaching the hard-to-reach

Engaging directly with target audiences through their mobile devices, when it's most relevant to them.
Getting people out of cars

Reducing the number of single-occupancy car journeys by motivating people to use alternatives modes of transport such as walking and car-sharing.

Increasing the use of public transport

Giving incentives for using public transport, identifying pinch-points on transport routes and promoting ticket offers.

Easing congestion

Reducing the strain of car-parking and congestion on the local community.
Bella Mossa: large-scale modal shift in northern Italy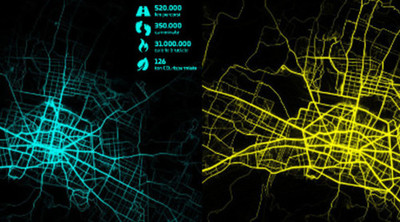 The metropolitan area of Bologna, Italy, used BetterPoints BCMS for Bella Mossa, a large-scale pilot programme to reduce the number of single-occupancy car journeys in the region.
The six-month pilot programme in 2017 exceeded its reach target within two days and attracted 15,000 active participants.
In September 2017 it scooped the European CIVITAS 'bold measure' award for its innovative approach to tackling air pollution.
Accepting the award, Bologna's Deputy Mayor, Irene Priolo, said, 'Bella Mossa 'has been one of the most effective tools to promote sustainable mobility in our city in an innovative, fun, and incentivizing way.
'Through Bella Mossa, the city of Bologna has been able to establish a very effective public-private partnership, involving public bodies, businesses and thousands of citizens in a great mobility game.'

350,000 journeys on foot, covering 520,000 km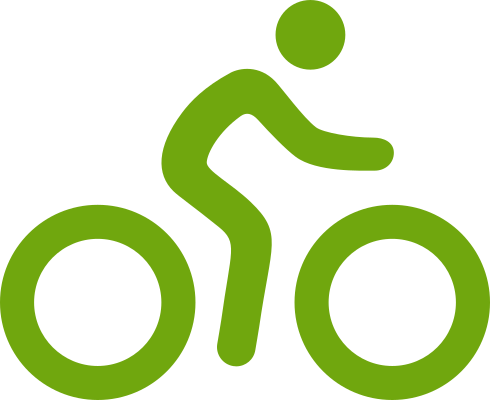 290,000 cycle journeys, covering 1,022,000 km

728 tonnes of CO2 emissions mitigated

79,000,000 calories burned
See how it can work for you!
Why not request a demo today to see how our Behaviour Change Management System can work for you. Or to find out more about the system and our approach to behaviour change, visit our corporate website at www.betterpoints.ltd.
Not ready for a demo?
If you're not quite ready to see a demo join our mailing list and we'll keep you informed with news, announcements and opportunities to get involved, sent directly to your inbox.